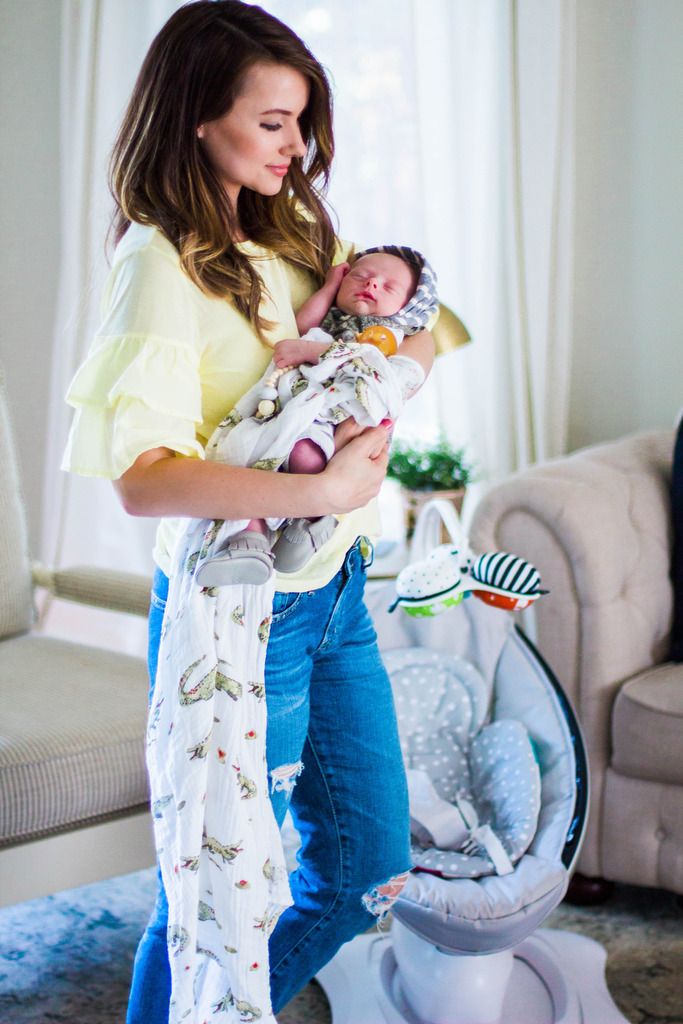 I can't believe our little Cruze is already over a month old! My how time flies! He is becoming more alert, eating a TON, and loves to snuggle. In fact, if I so much as walk by when someone else is holding him, he cries until I pick him up. I love my mamas boys, but man it makes it hard to get things done. Haha He is my little nurser, by far the best at breastfeeding than all my boys. We just absolutely adore him, and have been in baby heaven since he's been home.
Because Cruze was born a bit early (34 weeks gestation to be exact), he has some pretty nasty reflux. Apparently it's fairly common in preemies. We like to try and keep him at an incline, especially after a feeding. It makes me a nervous wreck laying him down flat in fear he might aspirate. Most days I end up holding him for the most part, but with two other kids I definitely need a break every once in a while. That is why I absolutely love our 4Moms Mamaroo. If I have things I need to get done, and need to get away for a minute; it makes my life so much easier. It mimics the way a mother would rock her baby with five different movement modes, which is perfect for our little mamas boy. It also plays white noise and puts him right to sleep. My husband loves that it comes with bluetooth, so we can adjust the settings from our phones. I love that the material is stain proof and wipes off easily when he spits up. All in all, this baby swing has been a life saver and I would recommend it to anyone who's looking for a good swing. By far my top 5 baby must haves!
Make sure to check out 4moms website to view their other amazing baby products.
XOXO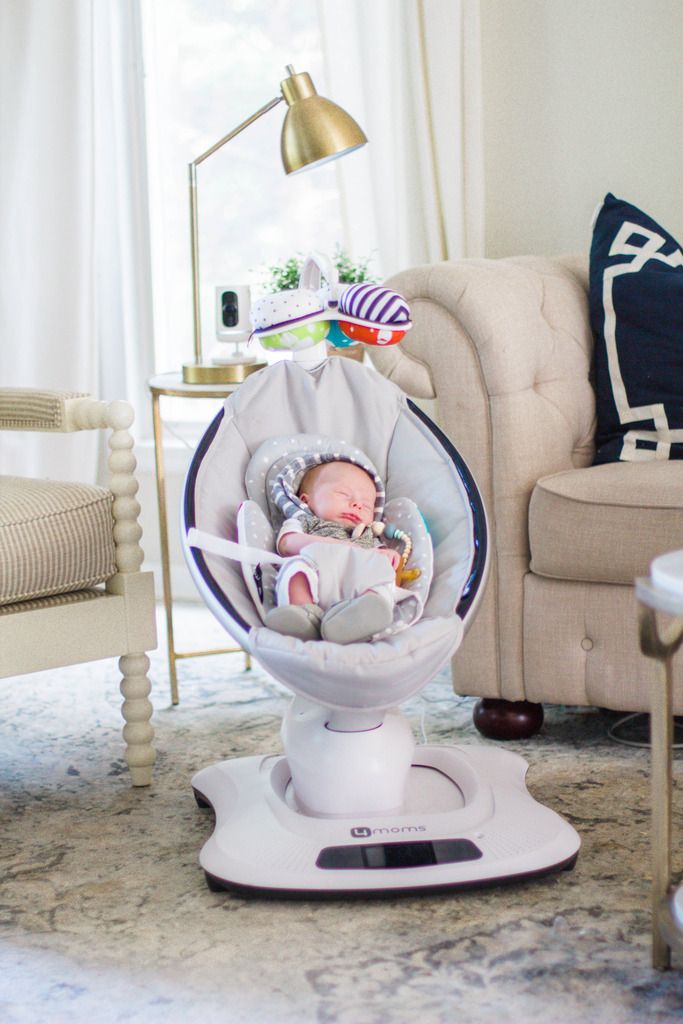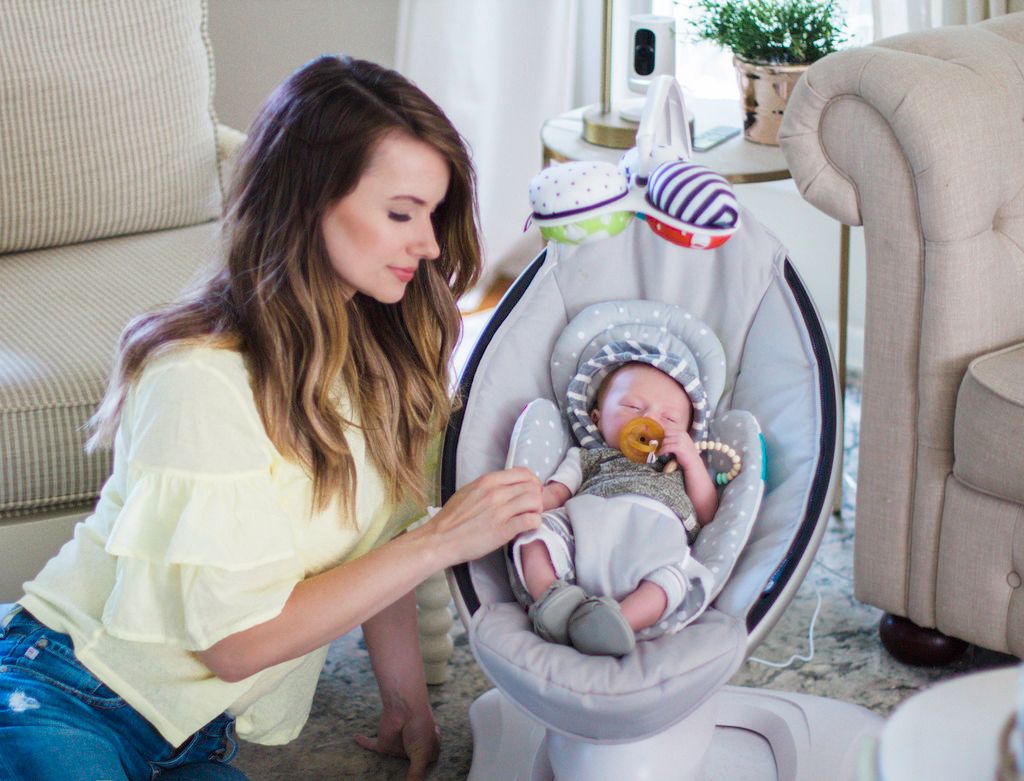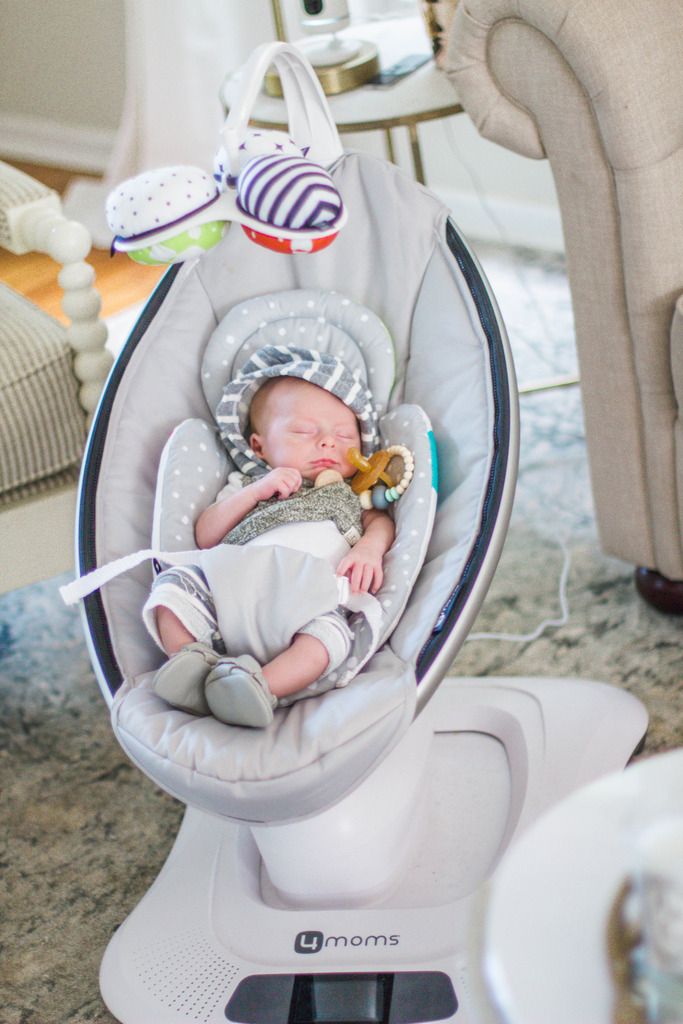 Thank you 4moms for gifting me this amazing baby swing, and for sponsoring todays post. As always, all opinions are my own.
Cruze's outfit: Sleeveless hoodie , Grey Stripe Shorts c/o Lulu and Roo | Alligator Swaddle– c/o Baby Cubby
Pacifier Clip– c/o Chekoh
Baby Moccasins– c/o Freshly Picked
My outfit: Ruffle Sleeve Top only $15!!| Boyfriend Denim (apart of the #NSale!)